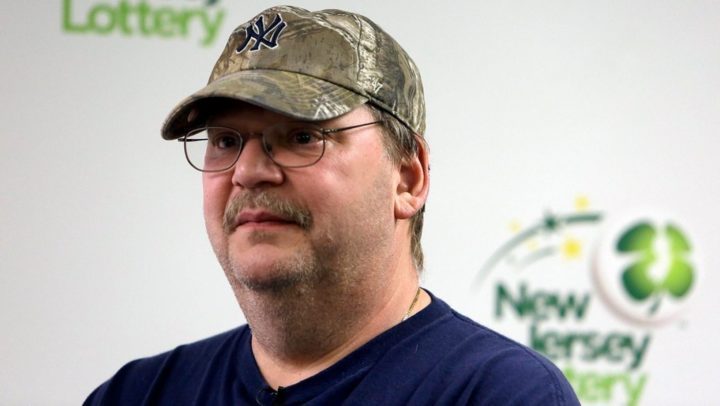 NEW JERSEY — Daaaaaaaaaang, Mike! This man must've been on some real BS throughout his marriage for her to say "he can have it," and mean it.
It's not often the love of your life wins the lottery, especially a whopping $273 million. However, sometimes, relationships can be so tiresome…so troublesome that, no matter what happens, you want nothing else to do with that person.
Apparently, that's now 53-year-old Eileen Murray's position concerning her ex-husband, Mike Weirsky — who won the Mega Millions jackpot days ago.
'I'm Not Going After Anything'…
According to Murray, Weirsky had been unemployed for quite some time during their 15-year marriage, as reports New York Post. They divorced in October 2018, and ever since, she's been paying spousal support.
The source notes that she's a cost analyst for a local utility company.
During a press conference on Thursday, March 7, Weirsky told reporters that Murray had reached out to him. However, she claims that never happened. Likewise, she says she doesn't plan on talking to him at all, at least for a couple of months according to the source.
While Murray says she's not going to ask him for anything, she does state that she hopes he "does the right thing." The New York Post quotes the ex-wife as follows.
"I have morals. I know what I've worked for and it's everything that I have…Think about it. How long did I work? How long did I support him? I had to give him a lot of money in the divorce. You tell me what's the moral thing to do."
GOLDEN TICKET: Mike Weirsky, a New Jersey man and the jackpot winner of the $273 Mega Millions lottery ticket, came forward Thursday, saying he's going to "sit back and enjoy" the cash after first buying a new pickup truck and listening to his lawyers. https://t.co/SmmaFUwNPA pic.twitter.com/6Lqjcec1Em

— World News Tonight (@ABCWorldNews) March 7, 2019
'I Truly Wish Him Well'…
Reportedly, Murray says her lotto-winning ex-husband will probably expect her to be there with her hand out. "I have no intention to do that," she explains.
"I truly wish him well … though I know he doesn't believe that," Murray adds. "I want him to surround himself with good people. I don't think anybody should be taken advantage of."
"He's not appealing to me all of a sudden because he has this money," the woman continues.
According to the source, Weirsky plans to collect a lump sum of $162.5 million, rather than go the annuity route.
All in all, let us know your thoughts about this situation? Would you make a similar decision if you were tired of someone you used to be with? If you have any comments, feel free to share them via our Facebook page.