After Alleged Miscarriage, Remy Ma & Papoose's 1st Reveal of "Golden Child" On 'The Real'
Real Love. . . I'm searching for a real loveeeeee! As Mary J. sings it, is the first song that comes to mind when you think of rapper Remy Ma & husband Papoose.
The American rap couple have a new blessing to share with the world as their special "Golden Child" made her debut on talk show "The Real" today.
With the nickname "Golden Child" this precious angel instantly warmed the hearts of millions around the world as everyone anxiously awaited the couple's baby reveal.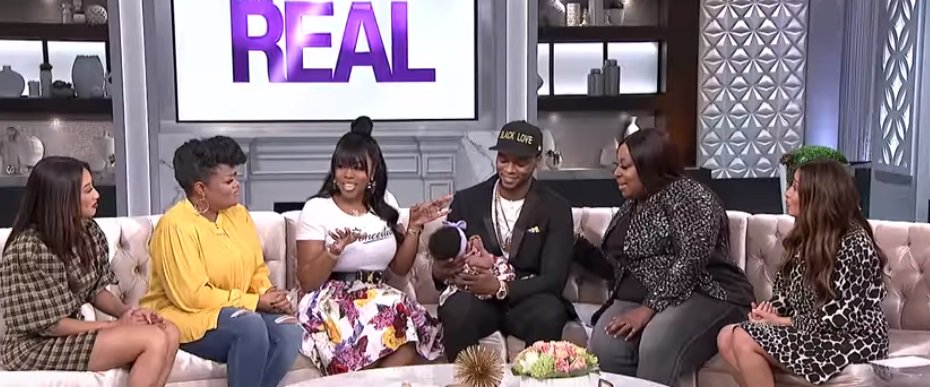 "Golden Child" aka Reminisce MacKenzie, was born on December 14, 2018.
Today, they gave their baby girl her 1st TV show appearance and she is so cute!
Essence reported on Remy & Papoose's interview stating, "the new mom also spoke briefly about her difficult delivery and how having a new baby in the house has changed she and Papoose's relationship for the better."
The couple looks so incredibly happy as Papoose sports a hat that reads, "Black Love" while the two grin from ear to ear on today's interview.
Overjoyed, thrilled, excited, and elated the couple glowed while the discussed their life as new parents in 2019.
And we are all just so happy for the Hip Hop duo Remy & Papoose!
Their interview showed how elated the two are to over their precious baby girl and Papoose shared how thrilled he was to introduce Reminisce to the world.
Next Page: See Their Beautiful Baby Girl>>>