If it ain't one thing, it's another when it comes to the now tumultuous marriage of Tamar Braxton and Vince Hebert. It has now turned into a love triangle-allegation/quadruple-baby-mama-drama drag session. That quadruple situation came to be with NBA player, Gilbert Arenas,' latest virtual clampdown on his ex-wife, Laura Govan. If all this sounds confusing to you at this point, it's understandable, because this is now a twisted web of events that involves all four people we just mentioned.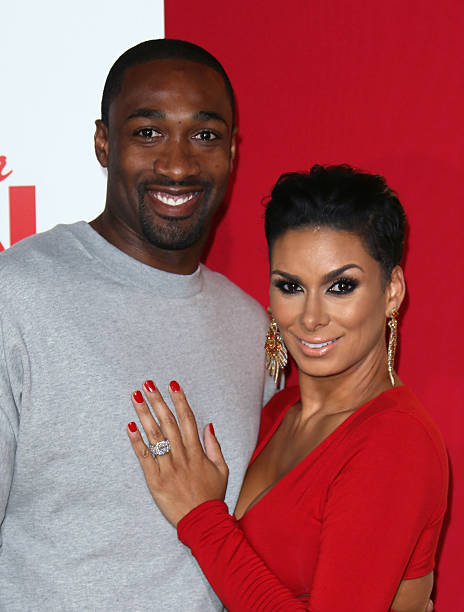 Recap Of Tamar's Claims
In case you've been sleeping for about the past 24 hours, you probably missed the catastrophic bombshells Tamar dropped all over social media on Saturday (12-30-17). In a nutshell, she accused her husband, Vince, of sleeping with and expecting a love child with Basketball Wives star, Laura Govan. She also called Laura a "whore" on Instagram and then proceeded to drag Vince through the mud.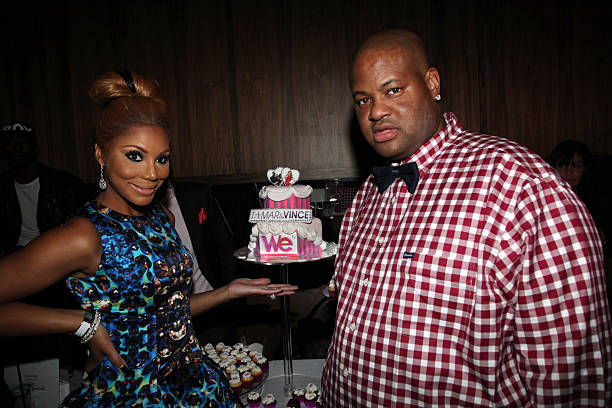 Not only did Tamar blast Vince for allegedly getting another woman pregnant behind her back, she also blasted the 'real' reason he went to jail on Christmas day. In her continued drag session, Tamar told TMZ that Vince's arrest was due to a heated altercation they had during family time together on Christmas. According to Tay-Tay, Vince was 'drunk and jealous' and that's what sparked it.
Laura Govan Blames Ex, Gilbert Arenas
Later that day, Laura then spoke out to try to clear her name from Tamar's allegations, stating that they were false and that Gilbert Arenas planted those allegations in Tamar's head. She also told TheShadeRoom that "Gil is just trolling, because he's upset that I've moved on."
Gilbert Arenas Claps Back Hard At Laura
Welp people, now Gilbert (who goes by @no.chill.gil on Instagram) is clappin' back with a whole mouthful for Laura and like Tamar, he too called her a "hoe, hoe, hoe." Here's what he had to say about this crazy situation:
In the words of Florida Evans, "Damn, damn, DAMN!" And in the ever-so-relevant words, of Rodney King, "Can't we all just get along?"
Remember…Love has the power to heal or kill… Always proceed with caution!