Kim Kardashian & Kanye On "CP" Time After Arriving Late To Chance The Rapper's Wedding
Kim Kardashian and Kanye West were one of many guests who were invited to attend Chance The Rapper's Wedding last weekend. Although they actually attended the rapper's wedding, Kim and Kayne were "tardy for the party" as they showed up late to the festivities on March 9.
There's only a few things that shouldn't do at a person's wedding, especially if it's Chance The Rapper's ceremony!
Forced To Watch From The Sideline
C'mon Ye! It's unsure of whether the couple intended to arrive late, but as result they were forced tow watch from the sideline. Rumors report that regardless of their celebrity status, security refused to let the duo pass the entrance. Ebony stated the security allegedly "held the couple back, forcing them to watch from Chance marry the love of his life from 50 yards away. With it being a small ceremony of only 150 guests, Kim & Kanye were among the only celebrities who seemed to show up on "CP" time.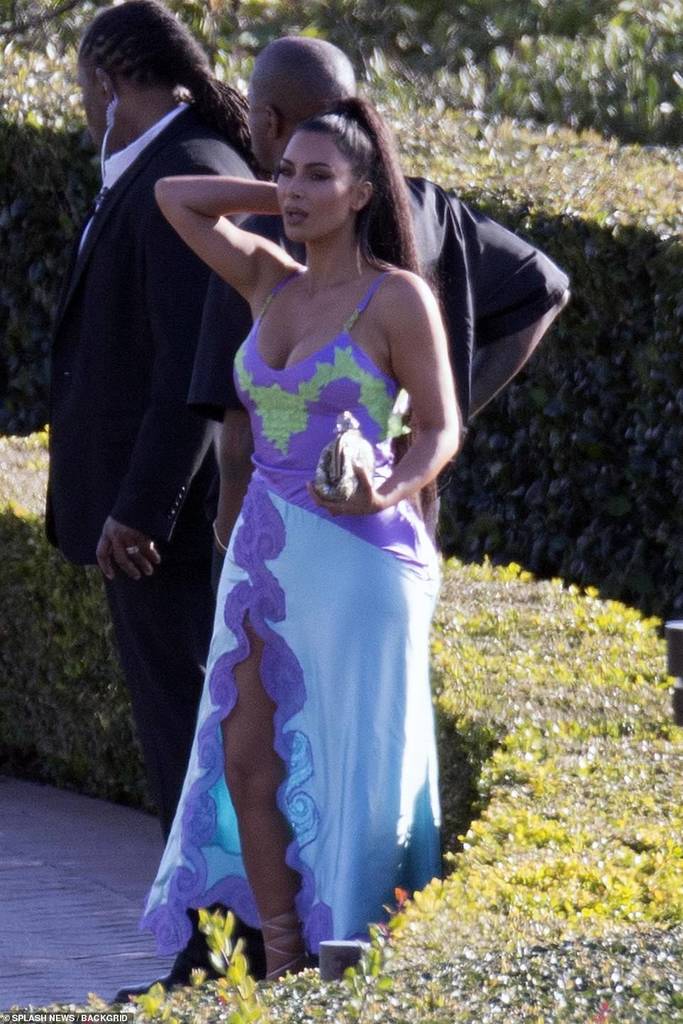 As if Kim and Kanye's lateness didn't spark enough attention, Kim's choice of outfit for the evening "added fuel to the fire". Many blogs and headlines made note of Kim Kardashian-West's daring Versace dress that revealed a long split in the front and plunging neckline.
Kim Kardashian-West and Kanye West were not only late to the ceremony, but were so late they were arrived AFTER THE BRIDE'S ENTRANCE!
People.com showed pictures from Chance's ceremony where Kim and Kanye can be seen attempting to approach the seats reserved for guests and are abruptly being "held back" by a male security guard for the wedding.
As a result of being "tardy for the party" Kim and Kanye did not outshine the bride and groom's outfit of the evening. Although the couple were forced to view the ceremony at a distance, they still attend the after-party. Kirk Franklin and Dave Chappelle were a few of the other celebrities who attend Chance The Rapper's wedding. The two were seen pictured with Chance and Kanye what appeared to be the reception portion of the ceremony.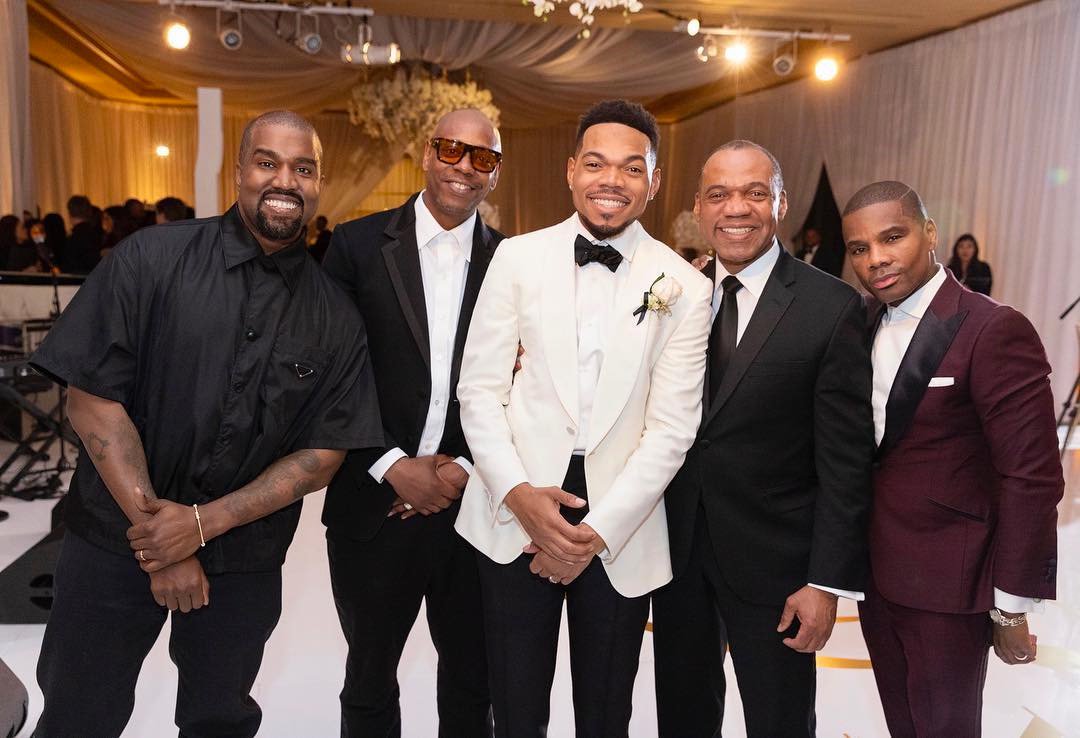 Chance's bride, Kristen Corley, looked absolutely stunning in her beautiful white gown designed by Galia Lahav. And Chance the Rapper matched her perfectly with his all white tux and matching black plants, which is a much different look for his famous overalls. People.com posted pictures from the couple's ceremony and you have to check them out! Absolutely beautiful! Congrats to Chance the Rapper and his gorgeous bride, Kristen on "tying the knot"!