Singer and cast member of "Love and Hip Hop Hollywood," Teairra Marie, is slapping 50 Cent and her ex-boyfriend, Akbar Abdul-Ahad, with a lawsuit and to put that extra stank on it, she's also filed a police report.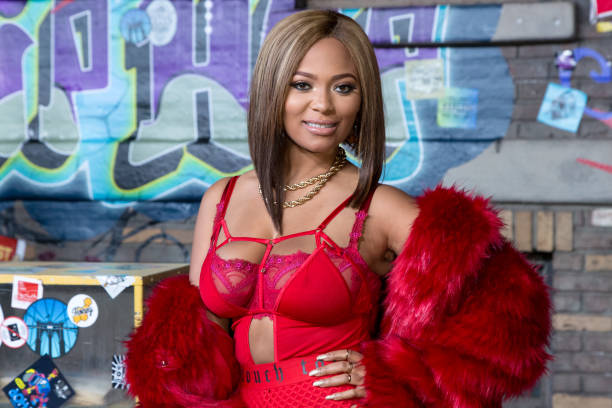 On Wednesday, her attorney, Lisa Bloom, released a statement on her client's behalf, to inform the public that Teairra was about to go to legal war against 50 and Akbar. As of Thursday morning, they held true to their promise and Teairra made her big announcement in a live press conference.
In case you missed what all the fuss is about, it's regarding the sex video and graphic photos that recently leaked online, of Teairra Mari performing sex acts. The "L&HHH" star accused her ex, Akbar, of using her password to gain access into her Instagram account and to post graphic video and photos of her private sex tape. According to Teairra, Akbar and 50 Cent are close friends and she says that is why 50 shared the graphic images with the 18 million followers on his Instagram account, which has since been taken down.
WATCH Teairra Mari's Press Conference Announcement
Here's is what was reported about Teairra Mari's press conference:
Lisa Bloom is proud to represent singer and reality star Teairra Mari in her revenge porn case against rappers Akbar Abdul-Ahad and 50 cent.

Posted by The Bloom Firm on Thursday, May 17, 2018
Via The Blast– Teairra Marí just held a press conference with her attorneys Lisa Bloom and Walter Mosley, and said the sex tape and nude photos allegedly posted by Akbar Abdul-Ahad and 50 Cent were clearly done to "humiliate" her. She says, "I was compromised by someone who I felt loved me as much as I loved him," and "I'm conflicted, I'm hurt, confused and heart broken."

Marí says she needs to take care of herself considering her ex has powerful friends like 50 backing him. Lisa Bloom said they will be filing a police report Thursday, as well as filing a lawsuit under the revenge porn laws against both 50 Cent and Abdul-Ahad.
50 Cent hasn't responded to the press conference. However, following Lisa Bloom's Wednesday announcement- that she was representing Teairra in the case- he posted and Instagram photo of himself with her mother, attorney Gloria Allred, and a caption that read, "Oh Lisa stop, don't make me tell your mom. LOL."
Laaawd…we'll keep y'all posted on how this turns out.