KENSINGTON PALACE, LONDON — Meghan Markle, the Duchess of Sussex, is receiving racist threats to the point that palace staff has basically been put on red alert.
According to CNN, for months after announcing their pregnancy, the hate has been nearly nonstop. Likewise, social media has been a real issue with the royal family. With this in mind, palace staff members are "devoting more resources to deleting comments targeting Meghan, and blocking abusive Twitter and Instagram accounts," as reports the source.
CNN reports that various software is helping combat the racist issue by filtering out comments loaded with the n-word, as well as gun and knife emojis.
Meghan Markle: 'From Cotton Slaves To Royalty'…
According to the source, advocacy group Hope Not Hate has stepped in to help with the situation. Reportedly, a sample was taken of more than 5,000 tweets; and it turns out that most of them came from a particular group of accounts, all seemingly anti-Meghan. The source states:
"Twenty accounts were responsible for about 70% of the tweets, sharing anti-Meghan hashtags, pictures and memes. The fact that such a small number of users generated such a large number of the tweets suggests that the accounts were created for the purpose of producing negative content about the duchess, Hope Not Hate said."
Some of the accounts even had MAGA affiliations, in combination with their own Brexit, "Megxit," and "Charlatan Duchess" hashtags in their bios.
According to the source, Twitter has suspended some of the accounts that were flagged by the organization helping the Royal family. However, when CNN attempted to contact Instagram or Twitter for comment, neither responded regarding the situation.
But here's what's even more crazy………………….
Some of the unbelievable rhetoric about Meghan comes straight from British media, itself. For instance, the "from cotton slaves to royalty" snippet actually comes from Daily Mail. That was literally one of their headlines about Meghan.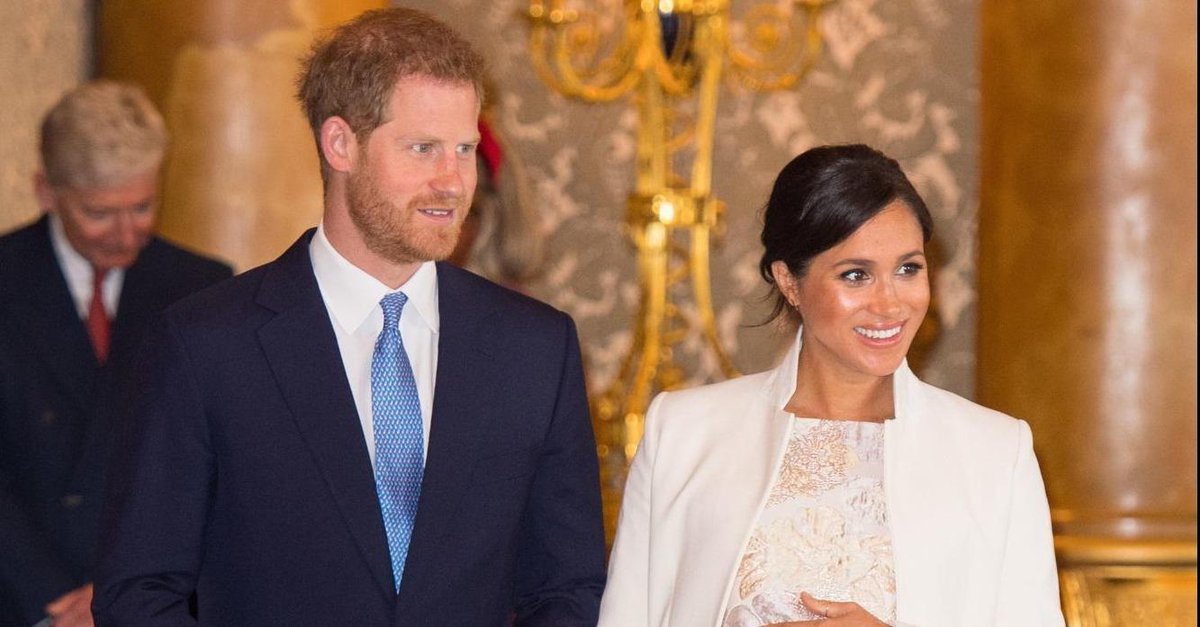 CNN states that there are several double-standards when it comes to the way Meghan Markle is portrayed in British media, as opposed to her sister-in-law Kate Middleton, Duchess of Cambridge.
Yomi Adegoke, author of Slay in Your Lane: The Black Girl Bible, says Meghan Markle simply doesn't look like what the public is used to as "royal family."
"She's foreign, not just by being American, but she's got black heritage…She's just a very different type of person and somebody that I don't think your average British member of the public thinks of when they think of the word duchess or royal family at all."
It's kind of how Michelle Obama was portrayed negatively here in America, as opposed to past first-ladies of the Caucasian flavor. While deeming First Lady Obama "disrespectful" for showing a little shoulder, Melania Trump is called "classy" for the same thing.
Well, taking that into consideration, Meghan has felt the same biased sting by British media when ALWAYS compared to Kate. Markle could dress in similar garments as Middleton, and she'd end up with the negative press.
Nevertheless, they're quickly getting a handle on the racist situation regarding Meghan's induction into the family.
meghan markle is the kindest little soul omg I'm so in love with her pic.twitter.com/J8JcThTEFi

— chloe (@toldyouchlo) March 2, 2019
All in all, let us know your thoughts. If you have any comments, feel free to share them via our Facebook page.