Offset Spills "Secret" On Love Life With Cardi & How He "Won" Her Back After Cheating Scandal
On Monday, February 28, 2019, TMZ caught up with the "Migos" Rapper Offset while he was in NYC.
The Father of 4 Album was just released this past Friday on February 22, 2019 and it includes a hot single with his wife Cardi B. titled "Clout".
TMZ caught up with Offset to ask him about his new album, his album release party, and OF COURSE HIS LOVE LIFE WITH THE GRAMMY-WINNING RAPPER CARDI B.!
The couple went through a serious break-up due to a Offset's alleged cheating affair in 2018, but we're so happy to see that these "Love Birds" have reunited!
Offset & Cardi pictured in Atlanta for Offset's Album Release Party for "Father of 4". The couple looked happy-as-ever while they celebrated Offset's solo project.
Offset's New Album "Father of Four"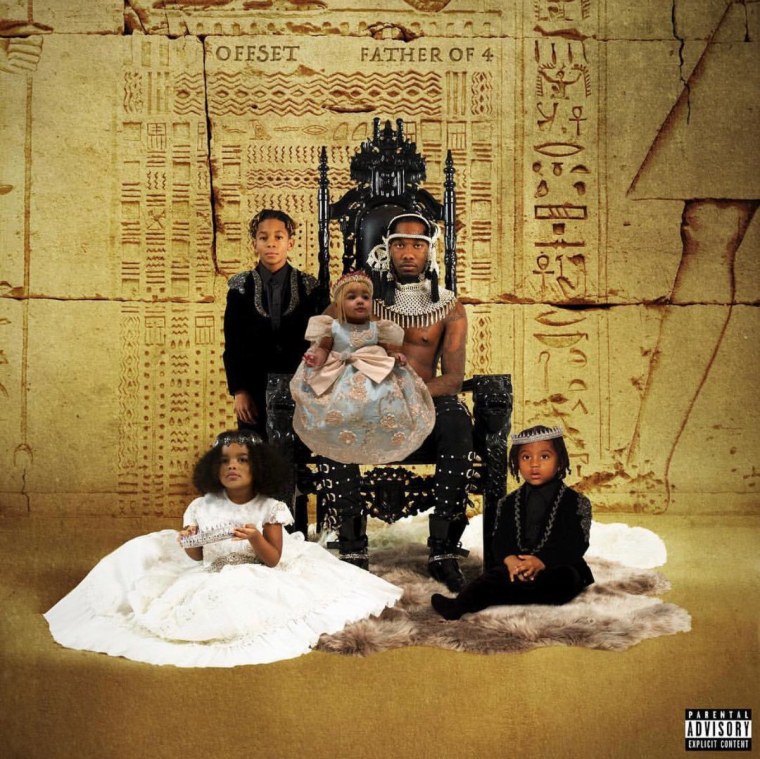 Offset, one of the 3 members of Atlanta's Rap Group "Migos", just released his own solo album.
Last Friday, February 22, 2019 Offset's New Album titled, "Father of 4" hit all of the major streaming platforms like Apple Music, Spotify, Tidal, etc.
Although we are use to seeing Offset with group members Quavo & Takeoff, it's definitely refreshing to see the rapper explore his own solo project with the creation of this album.
Offset scored dope features from artists like J. Cole, Travis Scott, Quavo, Gucci, 21 Savage, and others.
And we are ALL here for his single "Clout" which features his wife & Grammy-winning rapper, Cardi B.!!! OKRRRRRRR!!!!!
Read What Offset Told TMZ About His Love Life to Cardi, Next Page >>>