Offset's "Baby Mama" Speaks On His Relationship With Cardi B., Says She Has Changed Him
Recently Migos rapper Offset's "baby mama" Shya L'amour told TMZ about his relationship with rapper Cardi B. Shya L'amour is also in the music business and shares a daughter with offset named Kalea. Kalea is Offset's oldest daughter and according to Shya the rapper has made some major changes lately. TMZ reported that this is the 2nd time Offset's "baby mama" made headlines this week.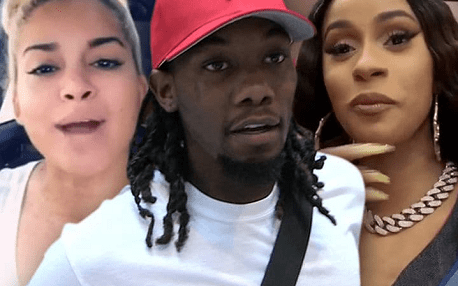 Due to the release of his album "Father of 4", Offset referenced his oldest daughter Kalea and her mother Shya. The lyrics read, "Kalea, you my first, first daughter. I missed the first years of your life, I'm sorry. Tell the truth, I ain't really know if I was your father. Tell the truth, I really don't even know your mama." Ouch! Not only did fans catch the reference to Offset's 3rd "baby mama" Shya, Shya also took to social media to vent about how the lyrics ultimately hurt her.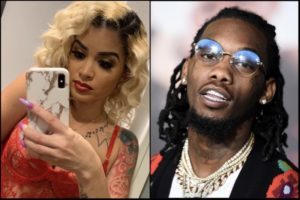 TMZ reported that similar to Offset's wife Cardi B., Shya is a rapper in the music business as well. Reports allege that Shya and Offset often do not get along as Shya has vented to social media about Offset's parenting more than once in the past. Regardless of Offset's alleged "lack of parenting" to Kalea, Shya mentioned that he has recently stepped up tremendously. The one person that she gives all the credit to is none other than CARDI B! Yes, that's right. Shya gave credit where credit is DUE!
Kalea's "baby mama" opened up to TMZ to tell them that Cardi B. has helped Offset in more ways than one. Shya told TMZ that the rapper has "grown tremendously over the years". She continued with mentioning that Cardi has always welcomed and embraced their daughter Kalea. While she smiled and grinned from ear to ear, she proudly stated that Cardi was responsible for Offset's recent change after he and Cardi began dating in 2017. Now that's what you call a "big happy family" . . . . .OKURRRRR!
Regardless of Shya's recent "lashout" on social after hearing Offset's lyrics about her, she told TMZ that "she just wanted to share her side of things". On a much brighter note, she's willing to let bygones be bygones and Offset is developing a strong relationship with their daughter Kalea. It's not everyday you hear a rapper's "baby mama" speak so highly of their new wife, so we're all definitely hear for this!
Watch Shya's Video Clip with TMZ Below >>>
Offset's Baby Mama Shya L'amour Says Cardi B Helped Him Become Better Man https://t.co/MU1KNyZBRG

— TMZ (@TMZ) March 3, 2019