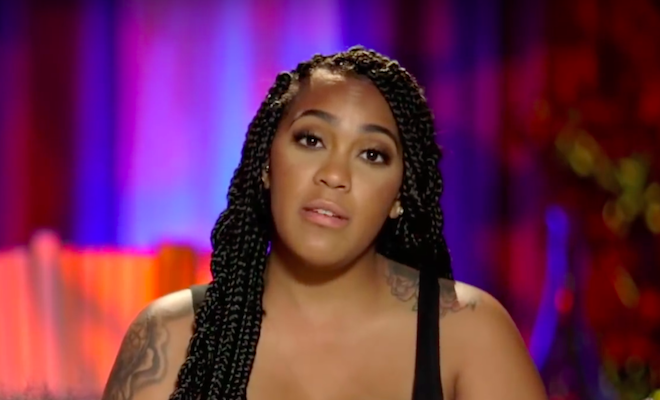 Teddy Riley's Daughter, Nia Riley Reveals: "It Was Pretty Bad" Citing Years Of Alleged Abuse By Soulja Boy
Teddy Riley's Daughter, Nia Riley, opens up in a new interview to discuss her relationship with Soluja Boy. Although Teddy Riley is known as an American Singer, song writer, and music producer, his daughter Nia Riley, fell in love with the "Donk" rapper after they met in 2007. After dating on & off for 10 years, the couple has been featured on Vh1's "Love & Hip Hop" and We TV's "Marriage Bootcamp: Hip Hop Edition". Nia Riley's relationship with Soluja Boy reportedly "took a turn" after the filming of Vh1's "Love & Hip Hop". In her recent interview Nia said, "I've known him 10 years. We weren't together the whole 10 years, because everyone thinks, we're together for 10 years. Like, you've been dealing with this in that 10 years. It was like two totally different people. But it was not the same person I originally met."
10 Year Relationship
The couple's 10 year committed relationship fell short after the show's tapping as it appeared to Nia that Soulja started to fall in love with women for attention. According to The Jasmine Brand, the daughter of American singer Teddy Riley started to see a completely different side of Soulja during the filming of "Love & Hip Hop". She revealed in her recent interview, "Right after starting Love and Hip-Hop, that's when I realized, I'm dealing with a whole other person. I mean, not in a mature way, it was like dealing with a, someone totally different".
Nia "new" shocking details about her relationship with Soluja also describes how the rapper became physically abuse to her. Apparently the rapper began to become so abusive that Nia felt no need to post pictures of her "black eye" on the internet. She mentioned that the couple being featured on "Love & Hip Hop" forced her to have to hide things from the cameras. The Jasmine Brand noted that Nia even said, "I do know – I wasn't myself on the show. As far as being open with a lot of things. I felt like, that time in that relationship, I had to, kind of like, hide a lot of things pretty much." To make matters worse, Soulja was even physically abusive to Nia on an episode of "Marriage Bootcamp: Hollywood Edition".
Regardless of Soluja's successful career, his treatment towards Nia ultimately ended their relationship. She mentioned that they are no longer in contact and they she has finally reached "the breaking point" of their relationship. Now that Soulja Boy is dating Blac Chyna, it will be interesting to see how this relationship "plays out". As far as Nia's concerned, she does NOT want that ol' thang back!