It looks like Venus Williams and millionaire Nickolas Hammond are an item. The two were spotted in Melbourne where Williams is gearing up to compete in the Australian Open. The rumors started to fly after Hammond attended the U.S. Open and sat with her family. He also accompanied Williams to sister Serena's nuptials in New Orleans. But recent reports indicate that they have fallen for each other.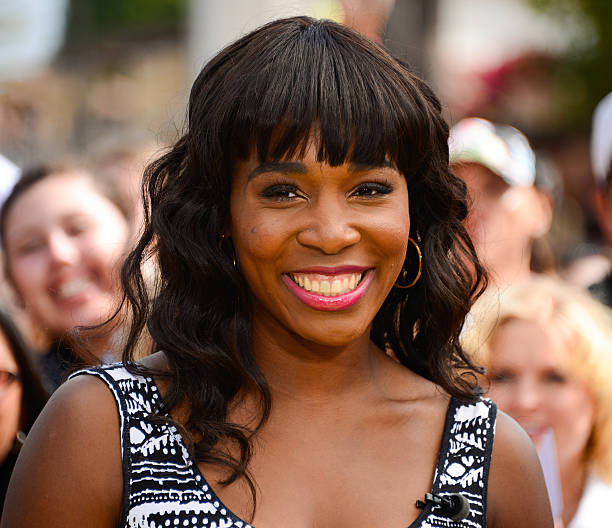 Page Six reported in December that Williams and Hammond went to dinner at East Pole in New York. There was no hiding their attraction to one another and engaged in some pretty obvious PDA.
"They were cuddled up the entire time they were inside the restaurant, even kissing while waiting to be seated and continuing the affection at their table," a source told the publication.
Venus Williams and Nicholas Hammond Stills at Australian Open 2018/01/12 https://t.co/DCwN0uExwG pic.twitter.com/oqkPSStwkD

— Celebskart (@celebskart) January 14, 2018
Another source told the media outlet that the relationship was new and it wasn't yet clear if they were exclusive. Basically, "they've been going on dates." But when you are filthy rich, "dates" can look a little different so no need to jump to conclusions. Whisking off to Australia on a private jet for work (since tennis is Venus' main job) is just another day in the life of a world-class athlete. If she and her beau want to spend some time together, he'll have to sometimes travel around the globe to do it. No biggie.
A source told the New York Daily News that Hammond is no slouch himself. He is described as a 25-year-old "wealthy financier who goes between California and New York." Hammond is 12 years her junior and shies away from the limelight, which Venus loves. She is reportedly very happy with him and affectionately refers to him as "Nicky." And Hammond's got his own coins, too. In addition to his successful business ventures, Hammond is also an heir to the TV Guide fortune.
"Nicky has met up with Venus in Palm Beach, where his family has a $20 million mansion as well as in the Hamptons, where they have a $20 million house," a source told the Daily News.
There is no word on whether or not Hammond will be court side when the 5th-ranked player in the world faces off against Switzerland's Belinda Bencic on Sunday. Coming off a loss at the Sydney International tournament on Tuesday, Williams will need to turn her full attention to winning the grand slam since sister Serena won't be defending her title this year. And if she pulled it off, Nicky's support will make the victory that much sweeter.
Remember…Love has the power to heal or kill… Always proceed with caution!